"Moonshine"
Isn't that a lovely name? That is the name of the paint color I chose to paint our house with. It is by Benjamin Moore. I paint matched at Home Depot, so your color may vary.
When I was younger, I watched Kim Basinger in "I Dreamed of Africa." I do not remember anything about the movie, except it was sad. But it inspired me. My inspiration came from the grey walls in her house, in the movie.
I longed for grey walls in my own home. This was the year 2000. I just wanted it noted I wanted grey walls long before grey walls were trendy.
And now they are everywhere. It kind of breaks my heart, but I went with my dream. The twenty-something-year-old in me would not be denied. She is pretty persistent. Have you seen all of my horse print clothing?
I scoured the internet for the perfect grey. I really liked Benjamin Moore's Grey Owl. But my husband had wanted to keep the walls white. I knew this color would be too much for him.
I ended up seeing Moonshine on Young House Love. Their house looked amazing. We tried it. We loved it. Sold.
So, our kitchen, family room, hallway and laundry room all got this color.
Our "formal" living room, AKA book storage room, stayed the same, Ralph Lauren Forde Abbey. We just repainted it the same color, for a fresh update. You cannot imagine the nicks and scuffs that were on the walls after ten years of two adults, two kids, and two dogs.
Let's take a moment and admire the "moonshine." It is beautiful during the day.
What are the color of your walls? Are you obsessed with grey? You can see more of our grey walls in our post about our baseboards.
* Peacock painting by Ginette Callaway.
Lakshmi painting by Gloria Muriel
Cyclops in the hallway by Shawn Smith of Shawnimals
I shared this on Savvy Southern Style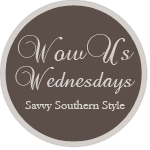 And My Romantic Home