I am so excited! We had been living with our sad, dinky baseboards for ten years. I had finally had enough! We had been putting it off, because it is such a pain to have to move the whole house around. But we knew it was time to give the house a new interior paint job and so we decided to kill two birds with one stone. Could there maybe be a better way to say that? Such as, catch two fish with one line. Or capture two butterflies with one net. I do not know. My analogies are lame.
Anyhoo, the baseboards are done! We chose a more modern, simple solution. They are 7 and 1/4″. I believe the style number is #314.
I cannot believe what a change it has made to the house. The house looks fresher. More modern. Dare I say, fancier. Pinkies up!
Before pictures, above.
After pictures, above.
The baseboards are painted Swiss Coffee. They were installed throughout our entire home by the sweetest guy, Paul, and his brother, Chris. Paul is at Vrieling Woodworks. He also built us built-in bookcases in some niches, our custom frame on our bathroom mirror, and installed the legs on our vanity. I will post pics of those projects later. But if you are in Southern California, I highly recommend this company. He did a great job!
Thank you, Paul and Chris!
*The grey color on the walls throughout the house is Moonshine by Benjamin Moore via Home Depot. I am doing a separate post about the paint. The darker grey formal living room is Forde Abbey by Ralph Lauren (they do not sell this any more at Home Depot, but the color mix was still in the computer).
I shared this on Savvy Southern Style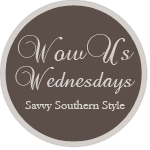 And My Romantic Home