I have been making this beef taco recipe for years. It is so simple. So easy. And you will look like a hero when you are finished. Seriously, you will not believe how very quickly you can throw this together and be crowned "Queen of the kitchen."
It is up to you if you want your family to curtsy or bow.
Ingredients:
3 lbs. boneless top sirloin (I use a different cut of meat than him. I also used almost four pounds for the batch shown here, because I made beef enchiladas with the leftovers.)
1/4 cup of diced onion (I add less than him)
2 cloves of minced garlic
3 Tablespoons of Olive oil
1 Tablespoon ground cayenne pepper
1 Tablespoon ground Ancho Chili Pepper
1 Tablespoon cumin
3 bay leaves
28 oz. can of crushed tomatoes (and one can full of water)
Salt and pepper to season
A good amount of vegetable oil to fry tortillas in
Corn tortillas
Optional Ingredients:
Shredded cheese
Cilantro
Sour cream
Lettuce
Diced tomatoes
Refried beans to serve with
Mexican rice to serve with
I followed Tyler's recipe here. Please see his recipe for full details on how to make these.
It will take about seven minutes to slightly brown all of your meat and throw the ingredients in the pot. And then you just wait three hours. It will smell divine in your house, in the meantime.
Browning meat. Easy peasy. I used my frozen diced onions and all ready minced for me garlic.
All put together, about to simmer for three hours. Here is a tip: check your meat and stir every thirty minutes or so. I was lazy during this batch, and I did not do that. Some of the meat had been sticking out of the mixture, unbeknownst to me. Talk about a tough piece of meat! That piece ended up having to be tossed. Which is really sad. All of the meat should be simmering prettily in the water, getting nice and tender.
When it is all done, the first thing you are going to do is, remove all of the pieces of meat to a bowl. The very next thing you will do is fish out the three bay leaves from the pot and throw them away. It might take a moment to find them. This is really important. Years ago, I did not do that and later found out one of the bay leaves was stuck to a piece of meat. I accidentally served that piece to my husband. He bit into the bay leaf and his whole mouth went numb. I had to relinquish my title that day. Be better than me and keep your throne.
Shred meat. Add enough liquid from pot until it is moist.
Here is the finished product. They were so yummy! I made my beef enchiladas with the remaining meat. I will show that recipe in a post to come. If you are in a hurry to make these (And why wouldn't you be?), See my cheese enchilada post for my enchilada sauce recipe and follow my directions, but fill enchiladas with beef instead of cheese.
Enjoy!
I shared this on Savvy Southern Style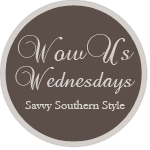 And My Romantic Home