Let's Go Shopping! I had two $25 gift cards to spend at World Market. I downloaded a 10% off total purchase coupon. And I was so ready to go. Here are some of the lovely things that I saw on my trip. Unfortunately, I could not afford them all.
But it was fun to wander the aisles! Come with me!
Toadstool Measuring Spoons $5! "Yes please!" Says the Gnome Lover.
It is a Peacock Spatula!
Oh no! Owl measuring spoons! Gulp! Again these were only $5 (plus a 10% off coupon).
Nonstick Owl Cakelet Pan. I cannot wait to bake some treats in this.
Um. I have no idea when or how I will wear this deer headband. But it is so adorable. And at $7.20 (after discount), I had to take it home.
Owl Dust Buddy. And he can be thrown in the washing machine. He is my new best friend! I love him!
I did not buy these hedgehogs, but it was tempting.
Oh my gosh! Their furniture selection is wonderful this season:
This fantastic school desk was calling my name. No room at my house for it, but still cute to look at.
Check out this chair. It is very small. Perfect for a child's room or a dorm room. The colors are pretty.
But this chair has my heart. It had my pulse racing. The price is all ready fantastic, but I know that it will almost definitely go on sale. Therefore, it will end up being a magnificent price. I have absolutely no room for it. Too bad.
And this headboard is gorgeous. I am in love. Again, I have absolutely no place for this in my home, but it is great. I love the different color tufted buttons.
Have you been to World Market lately? Or have you purchased or seen any fun home items lately? Please share!
I shared this on Savvy Southern Style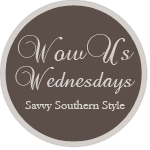 And My Romantic Home