Oh! We're painting the blanket pink!
Not black.
Not blue.
Yikes! What shall we do?
We're painting the blanket pink!

My fun Mother-In-Law came in June to visit us. I had this project I wanted to do (dye a duvet cover pink), but I had been putting it off. She is a go-getter, my Mother-In-Law. She insisted we dye the comforter together the next day (what kind of mother-in-law is so gung-ho about making sure her son gets a pink coverlet on his bed?…The SUPER awesome kind!). Thank goodness we did. Because she was such a help. Amazing. And who knows when this lazy girl would have done it. It kind of terrified me.
I had originally seen a comforter like this on Apartment Therapy. It was in the home of S. Rohde Hill. He is a designer. So, of course, I tracked him down. I had to know where he had gotten his awesome blanket. I wanted the pop of pink in our bedroom. I had all ready made a pink pillow, and had a pink Otomi blanket, this would complete my need of three.
It turns out it was a Target white duvet that he ingeniously dyed hot pink. He very kindly gave me some useful tips and information about how he did his, on his blog, The Aedis. I love his blog. He recently moved and I cannot wait to see what he does in his new space. I have also added his blog to my blog roll on the right. 'Cause he is cool and you might want to check it out on other days, too.
My Mother-In-Law so sweetly went out and purchased me a garbage can, some gloves, and an oar. An oar? I can hear your thoughts, "Jenni, you get weirder and weirder." Well, while that is true, hear me out. In searching for the best way to dye this massive white duvet and the two pillow cases (which I purchased from Target.), I found a great tutorial on the blog The Hip Soiree. She used an oar. It was so smart! She dyed a couch slipcover orange. But it was the same process. I just followed her example.
Now, S. Rohde Hill informed me he put his duvet in his washing machine and simply "washed" it with one polyester dye tablet and one cotton dye tablet. Here is the problem: I have a front loader. He has a top loader. I do not have an agitator. Hence the garbage can and the oar.
The dye packets were purchased from The Dharma Trading Company. The brand is iDye. They are one each of the polyester pink dye. And the cotton pink dye. I also purchased the fixative.
Here are the steps we went through:
I put the garbage can in the shower. I filled the garbage can up with super hot water (just deep enough to submerge everything) from the shower head above. I added the dye packets. Stirred. I added the cover and pillow cases, stirred. And then I stirred and mixed the whole mess every five minutes for one hour, making sure everything stayed submerged in the process. I then drained the garbage can and rinsed the duvet and cases out in the shower before putting them in the washing machine for a good rinse. (And when I say, "I," I mean my Mother-in Law and myself.)
What you will not see, is me in the shower, in my pink bathing suit, wringing the comforter over and over in the shower to get the dye out. My hands were pink.
I rinsed and drained this three times in the washing machine.
Then we went to a different bathtub and added the fixative. Even after three rinses in the washing machine, dye was still seeping out. I am glad I bought the fixative. After letting this rest for twenty minutes, I washed it in a real cycle. Then I dried it.
We put it on the bed. And my son went to the pool and rowed himself around in a raft with the oar (supervised, of course). It was a great day! Who knew an oar was such an important item to have in the house?
Our duvet is a different shade of pink than Rohde's was (I recently read he no longer has it). I think I got too anal with my rinsing and repeating. But I was terrified of it leaving a mark on the white duvet we use everyday. This was just going to be an extra accent blanket. And it is. Rohde's was still much cooler. I used an old blanket I had laying around as the insert.
But, I love the way it turned out (so does Murphy) and now I cannot wait to dye more things.
Have you dyed before? What was it? And was there a white light? (Groan.)
* Just a note: This post also could have been titled, "I have a rad husband." Because even though he was not thrilled with the prospect of having pops of pink in his bedroom….he went along with it. He always encourages my creativity. And now he likes it. And I like him… Well, I've always liked him. : )
I shared this on Savvy Southern Style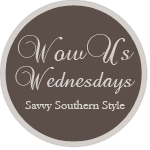 And My Romantic Home