This recipe was another recipe I got from Pinterest. I have made it four times. It is a family favorite. I love to share recipes I have tried with you guys that I think are delicious. This recipe originated from the blog, "Pearls, Handcuffs and Happy Hour." What a cool name! The only thing I changed in her recipe, was I topped the adult bowls of pasta with chopped cilantro. Otherwise, simply click on the link above. You will not be disappointed. She came up with an amazing dish!
The best part, besides the incredible taste of this dish, is it only takes about thirty minutes start to finish to prepare. I use rotisserie chicken (so simple). That is my kind of dish!
Here are the following pictures of the quick process:
I used way too much olive oil! Use less than me!
Please let me know if you make this! Do you have any recipes from Pinterest that I must try out? Please share!
I shared this on Savvy Southern Style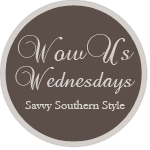 And My Romantic Home