I had always wanted a firepit, but I did not want the hassle and expense of installing one. My sister has a fabulous built in one. I am so jealous.
I did not realize there were other options until three years ago.
I found: This LP Granite Firepit. I bought mine from Walmart of all places. I paid $500, but it is currently on sale for $450. It runs on propane tanks. The tanks you use in your gas grill. It is wonderful. We have had it for three years and have had no problems. They also carry a newer, prettier, more expensive version that was not available at the time we purchased.
Easy. Convenient. And I like that we can turn it off and just slide our tired selves back inside.
We use ours strictly for s'mores. We use it all summer. The kids love it.
I am weird. I do not like s'mores. I just like the toasty marshmallows (not as toasty as in the pic. That was a sad reject).
Do you have a firepit? And, more importantly, how do you feel about s'mores?
I shared this on Savvy Southern Style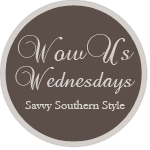 And My Romantic Home